Updated Drawing Tools for Play Cards and Playbooks
Our engineering team at Football Play Card is constantly looking for ways to help our football coaches be faster and more efficient when they draw their plays for their playbooks and their play cards and scout cards for practice. Our core drawing tools hadn't changed much since Football Play Card started, so it was time to update the functionality based on feedback from coaches as well as new usability and design patterns. The updated drawing tools layout is also optimized for your widescreen desktop, laptop, iPad, iPhone, Android tablet, and Android phone.
To help our coaches and players draw their football plays and scout cards faster, we moved our drawing buttons from the top of the screen and converted it to a new drawing toolbar on the left side of the screen. This allows you to access all of your playbook drawing tools faster and more efficiently. You can quickly and easily add a route, block, coverage, or rush action to a player.
Quickly Add Routes, Blocks, Coverages, and Rush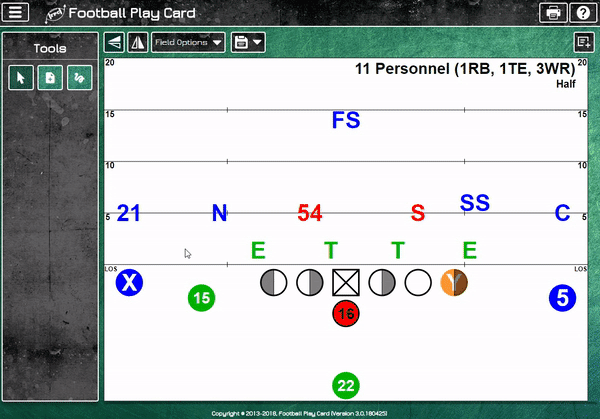 The updated drawing tools in our Football Play Card app now allow you to effortlessly modify existing routes, blocks, coverages, and your own lines on your play cards by adding or removing segments, changing colors, styles, and endpoints with the click or tap of a button.
Efficiently Modify Playbook Diagrams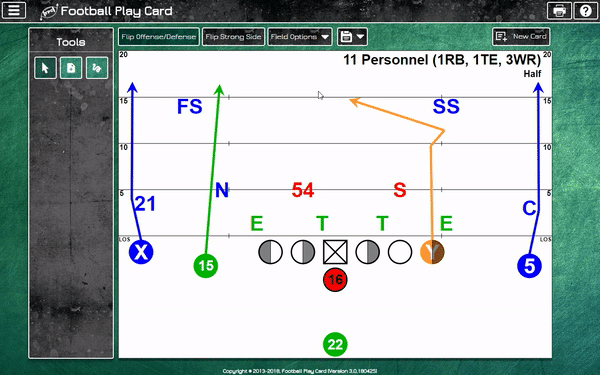 When drawing plays for your playbook or scout cards for practice, you can quickly customize the look of the card by editing players and changing their letter, number, color, and shading.
Easily Update Player Options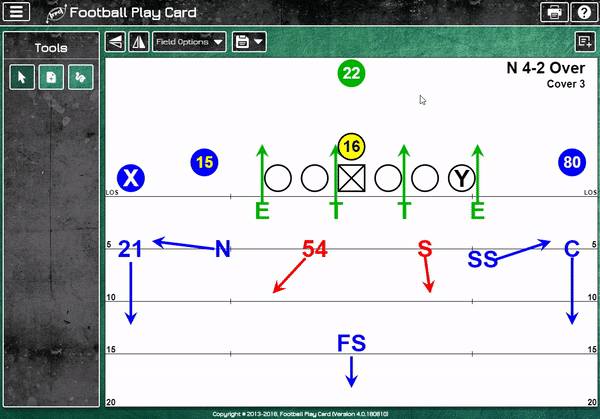 Adding and modifying freehand/marker lines is now much easier with our updated drawing tools. Simply select a line and modify its color, style, width, and endpoint. Adding and editing text and notes to the play card is also easier with the updated drawing tools.
Quickly Add Notes to Players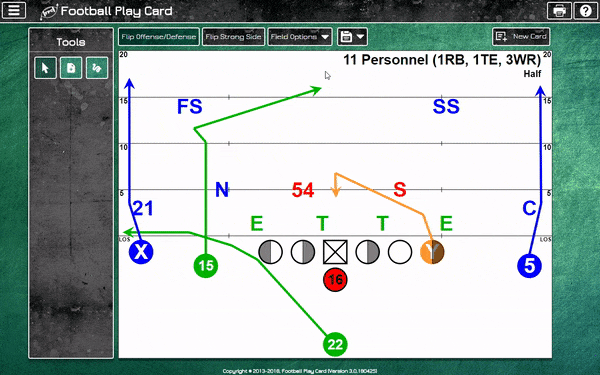 ---
Log in now at FootballPlayCard.com to try out the updated drawing tools and to check out all of the latest features and enhancements. This new functionality will be available in the iOS and Android mobile apps soon.
---
Take Football Play Card with you
create play cards anywhere on your iPad, Android tablet, or Kindle Fire