New Look and More Time Saving Features with New Version 2
How long does it take you to create all of your play cards for the day's practice? For a lot of coaches, drawing play cards takes an hour or two to make sure they have the correct alignment and coverage lines or blocking scheme and routes depending on which side of the ball you are on. How would you like to reduce that time down to a few minutes and get back an hour of your day?
While coaches and players were on vacation, we were hard at work on version 2 of Football Play Card, the largest upgrade to date. With over 100 changes in version 2, all of the new time saving features and visual enhancements revolved around helping you be a better and more efficient coach or player while you are drawing play cards.
NEW FEATURES NOW AVAILABLE IN FOOTBALL PLAY CARD VERSION 2
Completely redesigned and mobile optimized look and feel
New functionality that automatically draws the coverage and rush lines for you based on your selected offense, front, and coverage.
New Bulk Play Card creation feature to create all of your play cards for a play script within minutes.
New feature to add notes on a play card
Added the ability to show or hide players for 7 on 7 on a play card
New menu options to configure the system level Field Options for the hash marks, yard lines, numbers, and info text.
New functionality to customize the color of the app background and menus to match your team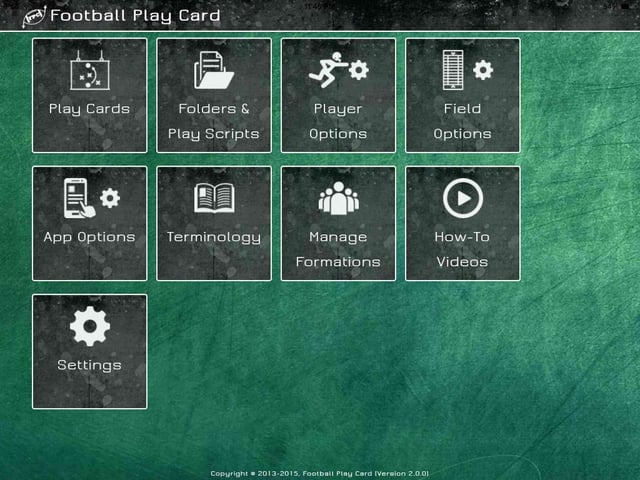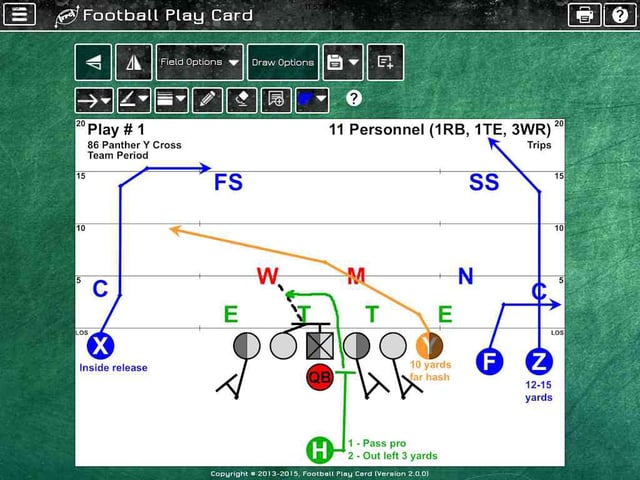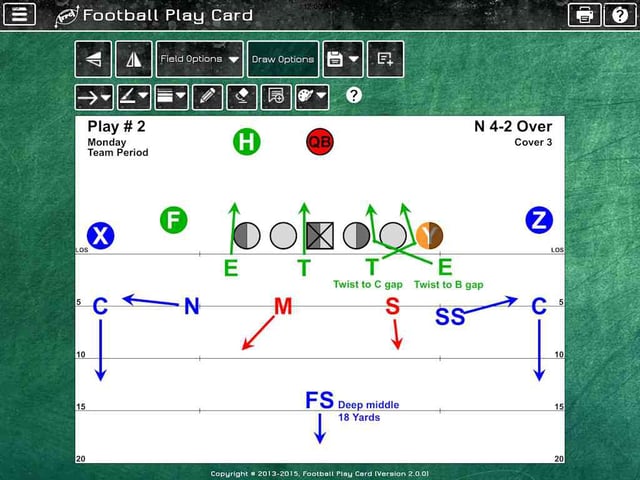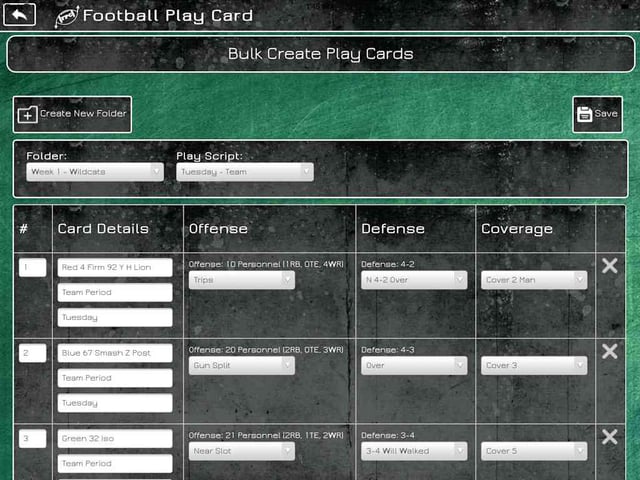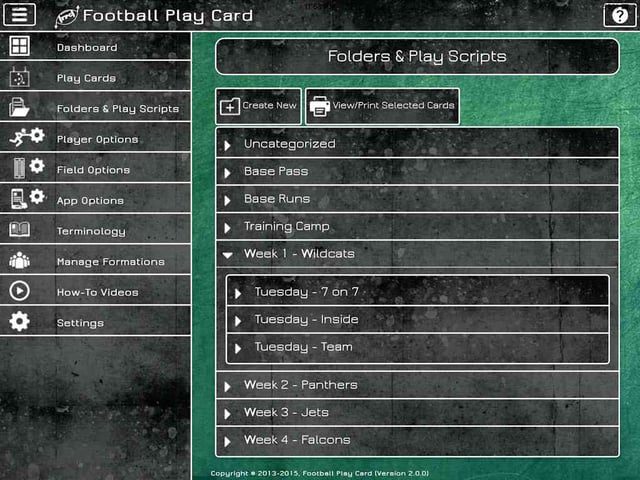 ---
Log in now at FootballPlayCard.com or our mobile app to start using Folders and Play Scripts to organize your play cards and to check out all of the latest features and enhancements.

---
Take Football Play Card with you
create play cards anywhere on your iPad, Android tablet, or Kindle Fire




---
Connect with Us
stay up to date on the latest Football Play Card news