Animate Your Play Cards and Playbooks
If a picture is worth a thousand words, what is an animated play card worth to your players? As a coach, finding ways to connect with and teach your players is one of your most important responsibilities. The engineering team at Football Play Card has made it easier to teach your players with the ability to animate your play cards and playbooks. With the tap of the play button, all of your players will move along their route, block, rush, or coverage lines. When combining the "share with players" feature in our Football Play Card app and animating your plays and playbooks, your players will be able to learn much faster on and off the field.
Animate Run and Pass Plays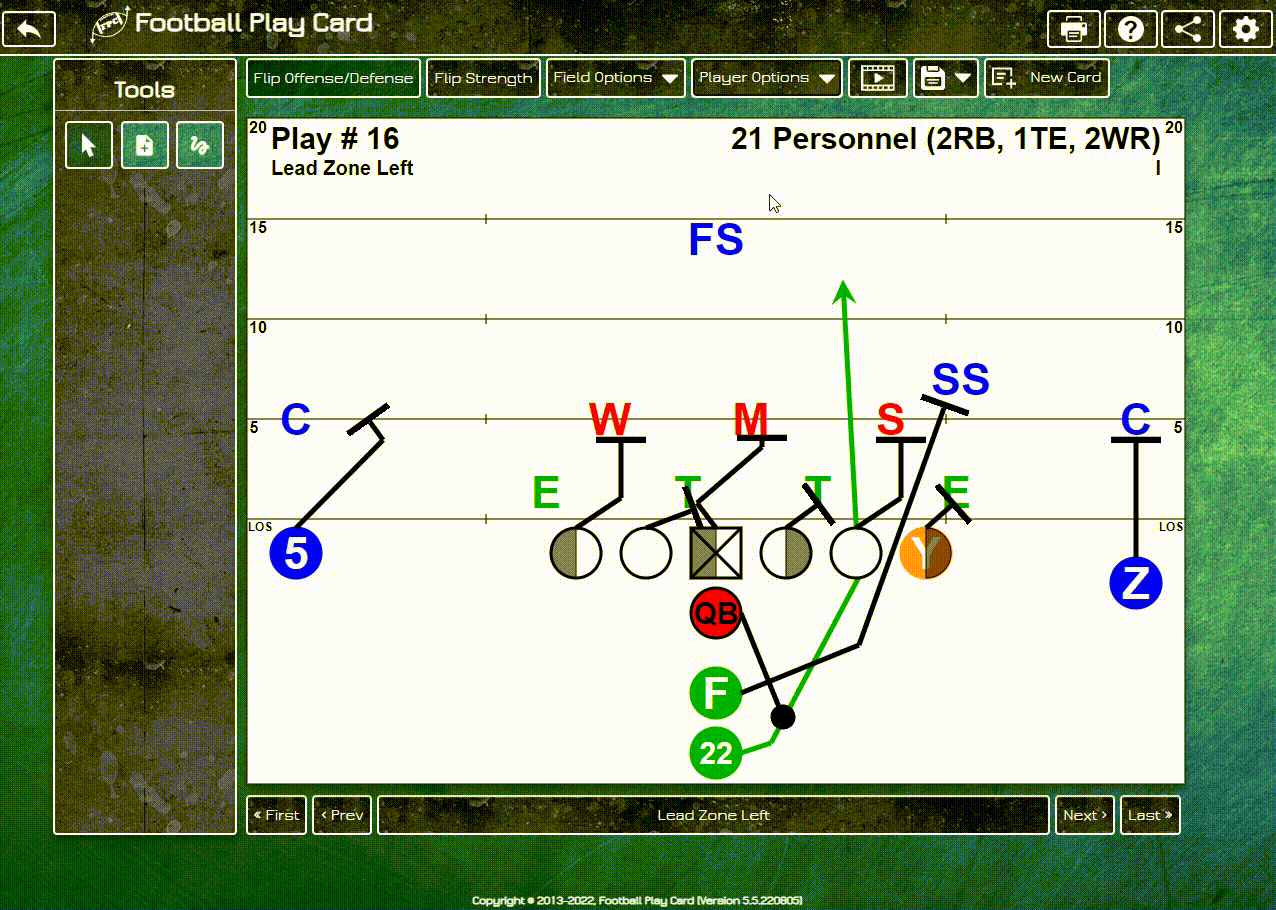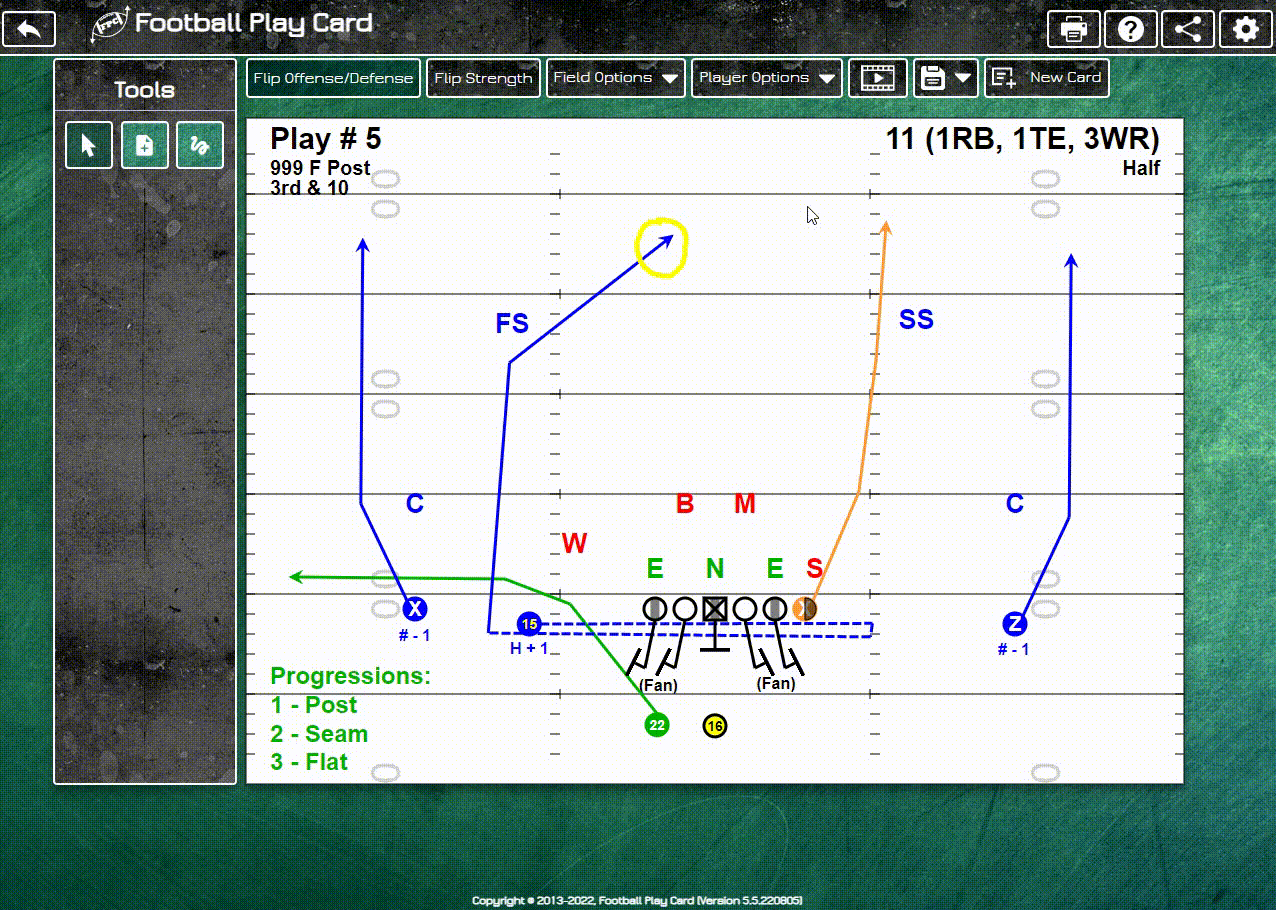 Using the animate play card feature, you can animate your run play cards to illustrate your blocking scheme and running lanes. You can also animate your pass play cards for your playbooks to help your quarterback learn where the defensive coverage zones where the ball should be thrown.
Animate Pre-Snap Motion, Defensive and Special Teams Plays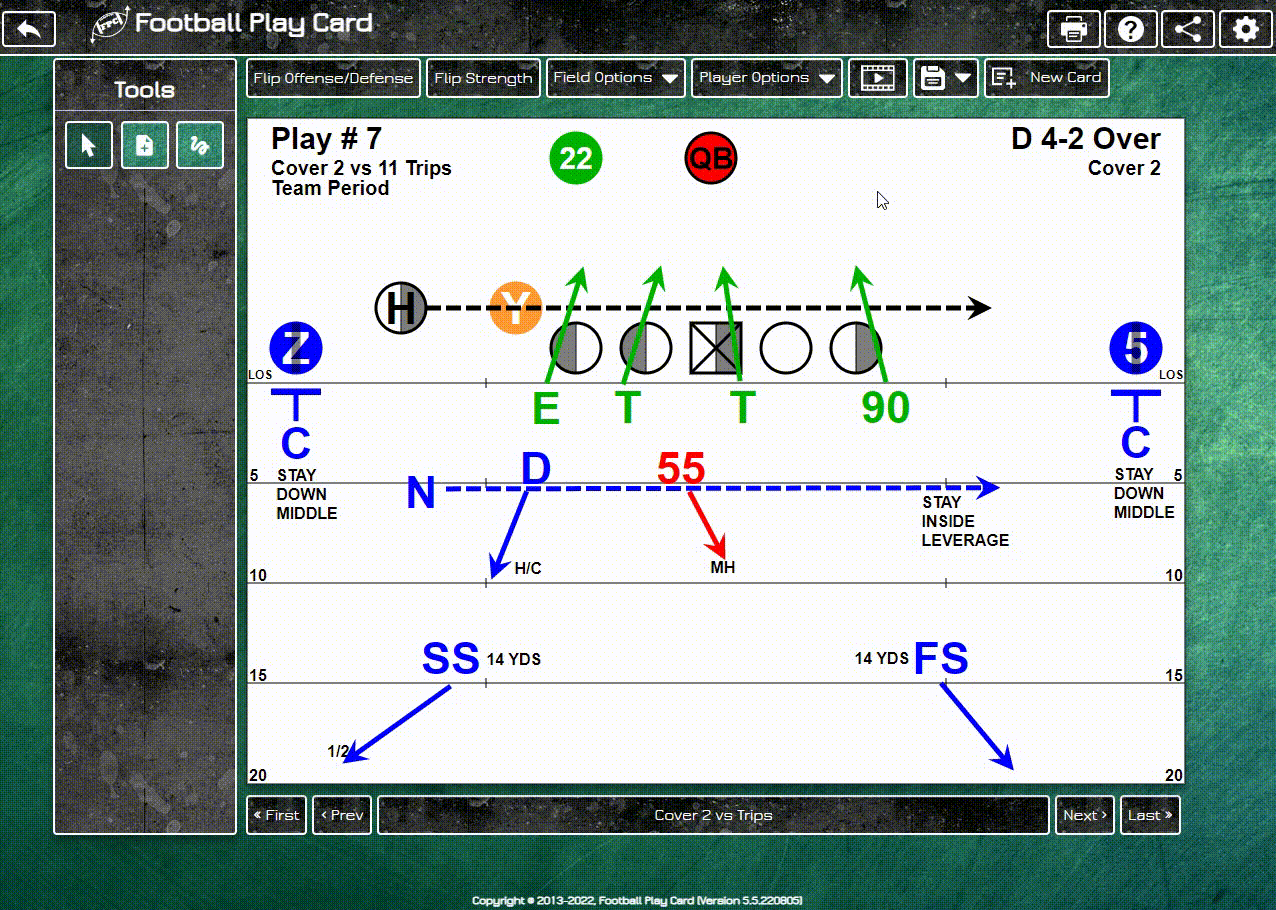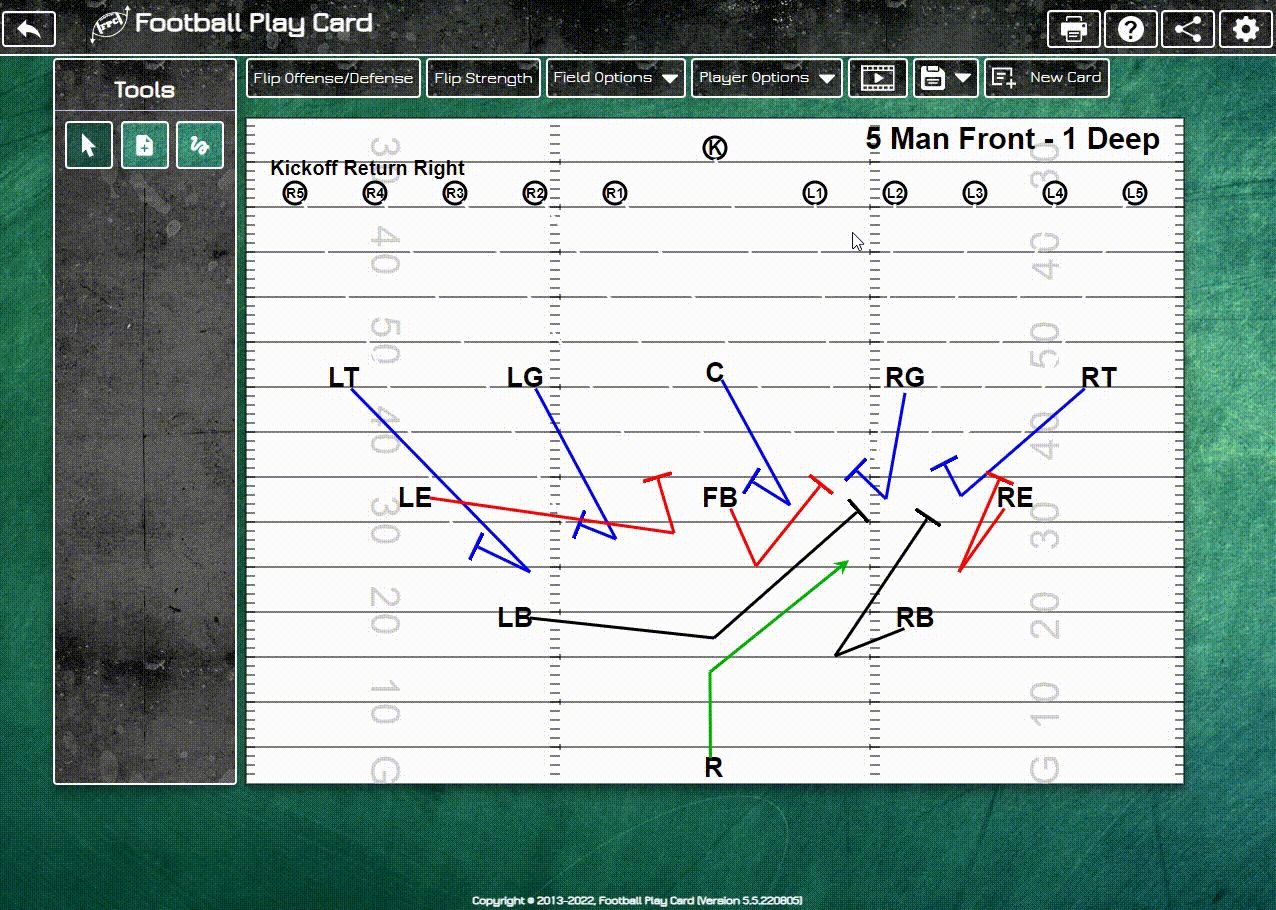 Football Play Card also allows you to animate your defensive players along their rush and coverage lines. You can even simulate pre-snap motion by using dashed lines. As important as Special Teams is to winning games, most teams typically do not spend enough time practicing kickoff, kickoff return, punt, punt return or block, field goal or field goal block.
---
Log in now at FootballPlayCard.com to try animating your play cards and playbooks in addition to all of the latest features and enhancements. This new functionality will be available in the iOS and Android mobile apps soon.

---
Take Football Play Card with you
create play cards anywhere on your iPad or Android tablet